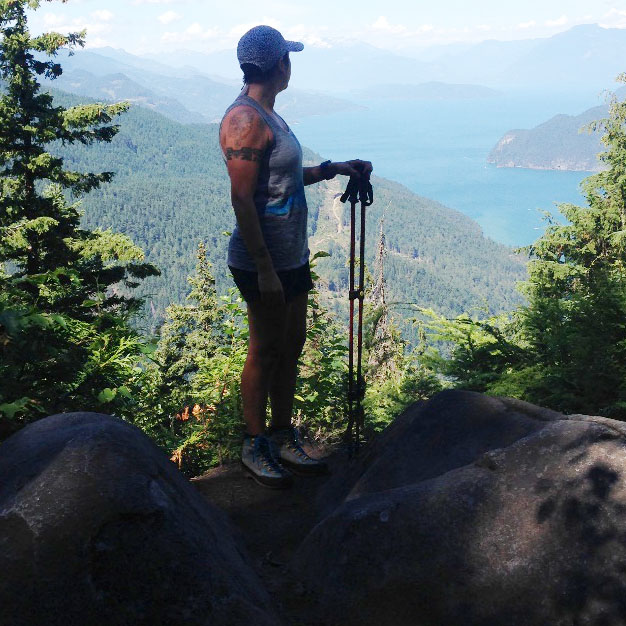 Carrielynn Victor (Xémontélót)
Manager | Vegetation Specialist
Certifications and Experience include:
2 year Ensemble Training, Full Circle First Nations Performance Society
9 years Co-owning and operating hiphop duo; Rapsure Risin
20 years owning and operating personal art business
Service BC Internship – Min. Agriculture and Lands
VIU Environmental Technical Monitoring
RISC – Archaeology and CMT Inventory
10 Years of service for Sto:lo organizations and communities in research and referrals management
Carrielynn is fueled by the passion to leave positive footprints on the earth. Her ancestors come from around the world, descending from bloodlines in Scotland, Ireland and Wales that arrived in the Americas in the 1600s, and Coast Salish ancestors that have been sustained by S'olh Temexw (our land) since time immemorial. Carrielynn was born and raised in S'olh Temexw and nurtured by many parents, grandparents, aunts and uncles.
The journey to understanding relationships with plants for food and medicine began at an early age. Many of the traditionally used food, medicine and technology plants are still widely used among the Sto:lo people today. In her adult years, and as a mother, Carrielynn was led to work with natural medicines harvested from the land, preparing them with sound intention and prayer. With mentors throughout S'olh Temexw for various access points to methodologies and practices associated with plant teachings, Carrielynn follows the various harvesting seasons.
Carrielynn maintains the philosophy that responsibilities for traditional plant practitioners range from protection and preservation of lands, networking and trade, harvest and preparation methods, and more. The integral management of relationship with plant populations is key to ensuring sustainability.
It is the foundation of an intrinsic connection to the land that provides Carrielynn her understandings and perspectives. Carrielynn speaks to the differences and similarities between ancient and modern understandings. The value of carrying forward ancestral knowledge and incorporating that knowledge with environmental sciences, for assessing and stewarding the environment we live in today, can help determine a healthy and sustainable future.